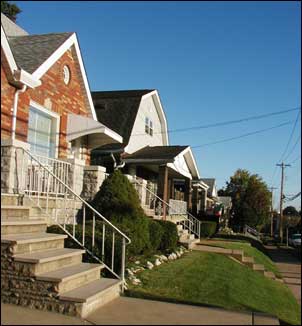 ABOUT US
Q) When Property Damage happens, and it's bound to at some point, at your Home or Business, what should you do first?
A) The answer is simple: Call Advanced Public Adjusters to represent your interests and answer all of your questions regarding your loss. We are experts with over 45 years of experience in the Insurance Claims field. We are bonded and licensed to handle claims in both Pennsylvania and New Jersey. We can, on your behalf, report the claim to your Insurance company, handle coordination of any Emergency Services necessary to protect your property from further damages, i.e. water extraction, cleaning and drying of the premises, roof patches and fire board-ups, etc., estimate the damage repair costs and meet with the insurance company adjuster to resolve the claim.
Q) This sounds like a valuable service. What does it cost me "out of pocket"?
A) Our fee is a contingent fee, which means that if we recover nothing from the insurance company, you pay us nothing. Otherwise, our fee is based on an agreed upon percentage of the Claim Settlement.
Q) How fast can we get the repairs started once the insurance company has seen the damages?
A) In many instances, our office will pay your contractor to begin the repair process even before the insurance company has issued a payment so that you can return your property to its pre-loss condition. If you don't have a contractor already, we can recommend one.
Q) How can I find out more about the services offered by Advanced Public Adjusters?
A) Just give us a call at either one of our two Delaware Valley offices. We would be happy to come to your home for a NO OBLIGATION visit in order to answer any questions you might have about APA. We have confidence in our abilities and so should you. There is no reason to call anyone else.

Let us be "your Property Damage Consultants"!